As a build up on our last post, which was about branding and brand personality, we delved deeper into understanding the impact of a change in brand personality vis-a-vis attributes, logo, or any other form of identity perceived by the customer to be unique to a brand or product, without proper consideration and analysis, and we stumbled on the catching stories of two different brands, Snapple and Starbucks, who had their fingers burnt in the brand personality change act.
And since we have your business at heart, in this post, we will be sharing with you the mistakes that were made, and how situations were remedied, for your learning pleasure. So, let's begin with Snapple!.
The Snapple merger blunder.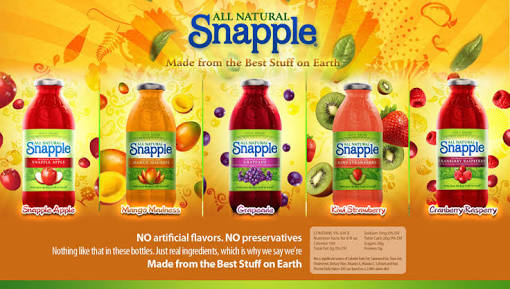 The Snapple drink had an interestingly quirky personality. Comes in 52 or more different flavors, contained in a glass bottle with a top, that made a pop! sound, which says it's going to be a good drink!. When Snapple started around New York City and its environs, the drink was first found in mom-and-pop stores, then it began to get into grocery stores.
The drink came at a good price and gave customers that 'you-and-me' feel of something you share with friends, family and loved ones. It was devoid of 'corporate' and was purely about real people. They had a commercial with a personality named 'Wendy', such that Wendy came on camera and read letters from customers about Snapple, what is called customer review today. So, it was like social media before social media.
Around 1988, sales skyrocketed and the brand grew exponentially when they started using their price, place, product and people formula. But they began to find it difficult to keep up with sales, demand, suffered stock out issues and, tried as they could, they couldn't sustain the growth.
Around 1994, Quaker, which owned its own drink brand called Gatorade (a sports drink) bought Snapple, to save the day, it seemed. Quaker was a more popular brand so, according to Gatorade, they were going to leverage on the wide distribution system that Quaker already provides, in ensuring that Snapple is publicized. The plan was to merge both products to produce 'the next big thing!'.
But it seemed that Quaker had failed to carefully consider and analyze their decision properly. Snapple had 52 or more flavours, Gatorade had only 8 flavours. Snapple is distributed door to door, Gatorade is distributed to storehouses. Snapple had dixie-peach as the endorsement, Gatorade had Michael Jordan. Hence, they were two brands with completely different personalities.
It would interest you to know that In the process of trying to merge these two brands, Quaker destroyed as much as 1.4 billion of value.
In 1996, Triac bought Snapple from Quaker, identified three wrong decisions and corrected them. They revamped the former Snapple advertising campaign by bringing back 'Wendy', they brought the quirky nature back, and made friends with mon-and-pop distributors again. So, in essence, they went back to the core of Snapple. According to them, Snapple is about the flavors, about real people, mom-and-pop distribution. This is what the customers think and this is what they will get.
Now, we move on to Starbucks!!.
Starbucks and the customer effect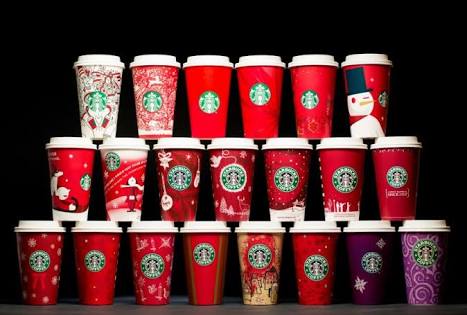 Starbucks is an iconic brand found in 1971, in Seattle USA. Starbucks created a place for people to drink coffee outside their homes and offices, with a mission to 'inspire and nurture the human spirit – one person, one cup and one neighborhood at a time'.
Expansion was global, rapid and resulted in new stores in various countries of the world. Starbucks offered their customers a relaxing and enjoyable experience in a special way by engaging them in casual and informal chats. But Starbucks would get into their customers' bad books in a manner most unprecedented. During winter, specifically when Christmas is in the air, their mugs used to have the Santa art and color related graphic on them and their customers loved it as the cups represented the brand's recognition of the season. Some schools of thought faulted this act and termed the Starbucks brand as being knitted in pagan festivals.
So, In 2015, the brand introduced a tone ombré cup having no seasonal symbol at all, with Starbucks saying that they decided to tell their holiday story with a purity of design.
The new design met most customers with shock and the brand faced huge criticisms, the height of it being that the company had no regard for Christmas. Although Starbucks explained that the cup was initially just about simplicity and not relating to the existence of Christmas, the following year saw the company presenting their customers with 13 red-and-white cups designed by customers – 13 women from 6 countries.
So, you want to get your analysis right before you change any identity form unique to your brand because it is what your brand means to the consumer. It is what they buy.
Treating all brands as the same and placing the opinion of the minor few 'schools of thought' above that of your customers, who are the major many, can be disastrous to brand personality, reduce market share, and, in the long run, brand value.
By now, you're already seeing how important building a brand for your business is. why don't you take the time to
contact us and let us help you derive the best way your Brand can appeal to your customers.