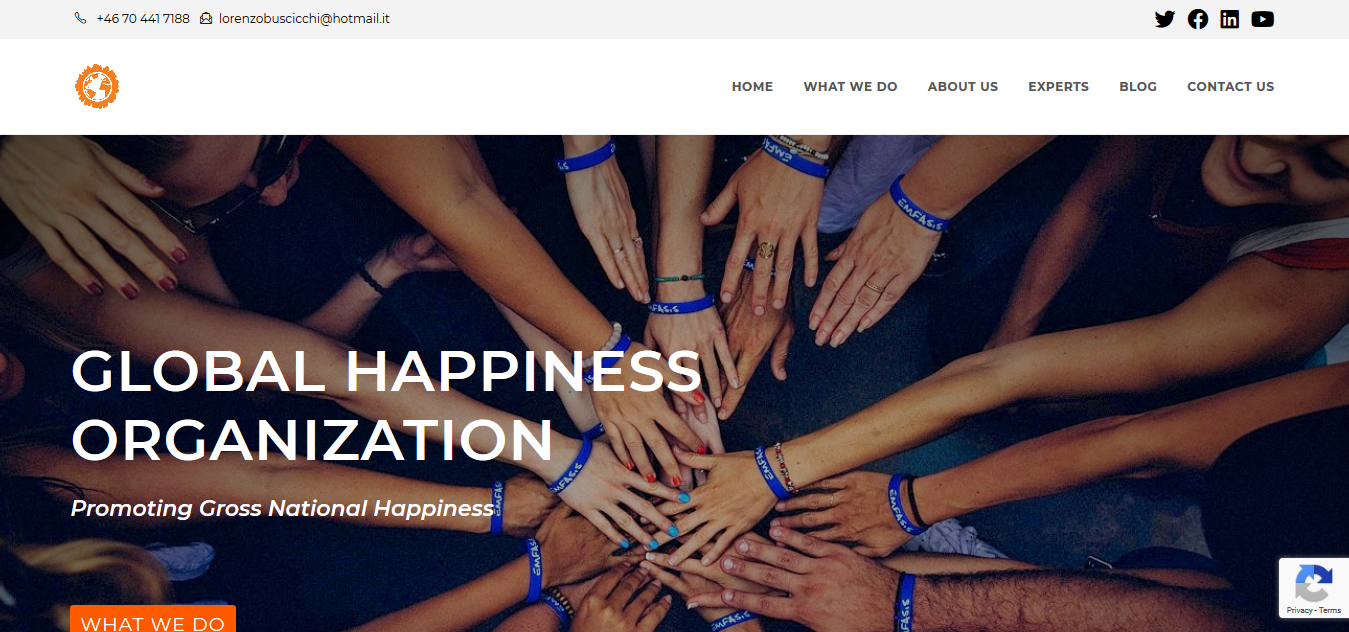 Global Happiness Organization
Global Happiness Organization
Global Happiness Organization is a scientifically-based, nonprofit organization that aims
to promote happiness and reduce suffering worldwide. Founded under the name "Charity International". It is
dedicated to the promotion of utilitarian ethics.
It was founded in 2007 by a team of Swedish academics, philosophers and animal welfare activists led by
Ludvig Lindström. The purpose of the organization is to increase net happiness worldwide.