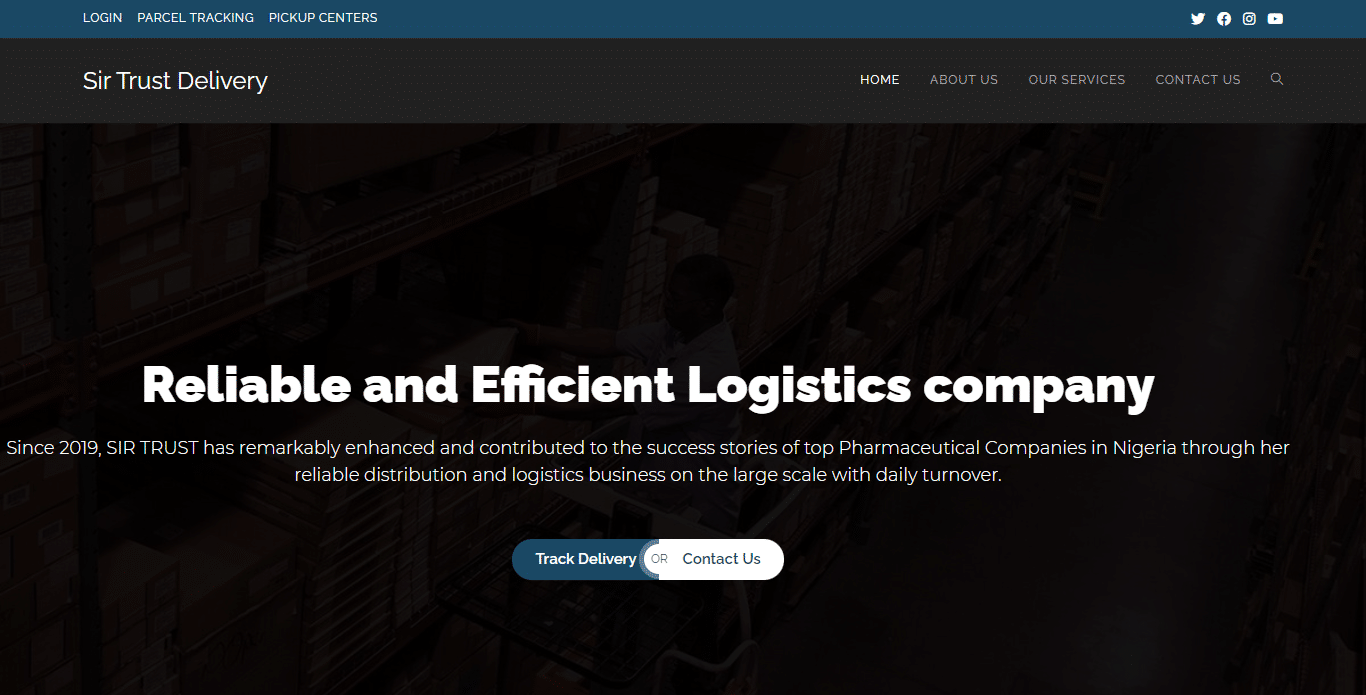 Sir trust Delivery and logistics company.
Logistics company in Lagos
Sir trust Delivery
SIR TRUST is a corporate body duly registered with the Corporate Affairs Commission (CAC) with head Office @ NO:11 UMUECHEM STREET D-LINE OFF OLU-OBASANJO ROAD Port Harcourt. SIR TRUST, is one of the fastest growing, reliable and efficient courier/logistics services in Nigeria. Since 2019, SIR TRUST has remarkably enhanced and contributed to the success stories of top Pharmaceutical Companies in Nigeria through her reliable distribution and logistics business on the large scale with daily turnover.