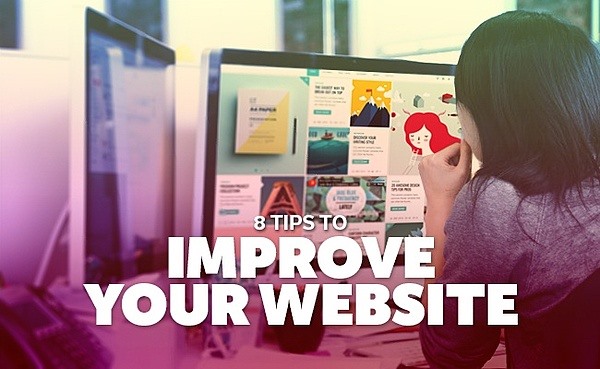 When your visitors comes to your website, can they easily determine what services are you offering? Can your visitors easily navigate through your website? Can they understand your concept?

These are really important things. The most important thing isn't that you like your website and design, no – The most important thing is that your customer LOVES all the elements of you website.

Here are 8 important tips how you can improve your website design.

1. Get a Responsive Website Design

2. Simple Navigation is a Must

3. Loading Speed Should be the Good

4. Make a Clear Call to Action

5. Get the Most Out of Social Media

6. Reduce Choices

7. Use Photos, but it Should be the One Which is Worth a Thousand Words

8. Use Colors to Your Advantage

Once your read these tips, go to your website or ask from your clients:

"Is my website easy to use? Do we spread the right word about our brand with the website?"

If the answer is no to even one of the questions, maybe it's time to improve little bit your website design.

Kindly Reshare let your friends and family be informed.