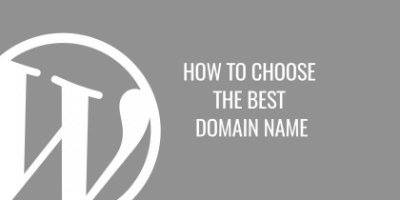 19 tips how to choose the best domain name for a website
Before your WordPress website becomes officially available on the Internet, you need to choose the appropriate domain name.

The domain name is actually your company name, so you need to think carefully about it before deciding.

1. Remember-able domain name.

2. It doesn't have to be the name of your business.

3. Use keywords.

4. Choose a lasting name.

5. Avoid dashes.

6. Prefer a short domain name.

7. Try a name generator.

8. Beware of grammar.

9. Be careful of mistypes.

10. Consider the creative suffix.

11. Beware of trademarks.

12. Choose it by yourself.

13. See domain history.

14. Check its authority.

15. Check the availability through a trusted service.

16. Buy it straight with hosting.

17. Register it under your name.

18. Increase strength of your domain with SEO etc.

19. Register it as soon as possible.
That's it, simple as A B Inclide. Not sure what Domain registra to use for registration, we are coming to that soon.
DONT'T FORGET TO SHARE!