Have you ever wondered about the success stories of some popular companies and the strategies they put in place?
Procter and Gamble is a household name that has been able to ride its way through the market. Some persons may not know the name 'P & G' but if you ask around about Pampers, Duracell, Always, Oral B, Gillette – you will find out how much people know these household products, all of which are affiliate brands and make up what is called the brand architecture of the P&G company. P&G adopted a strategy which made their products gain more attention than the usual corporate brand. This individual branding strategy stood them out into one of the most successful companies in the world.
So, before I discuss the strategies companies like P&G use connecting their products, let me clear out what 'brand architecture' really means.Brand architecture is a strategic tool used to set up relationships between parent brands and child brands. It is a way in which companies represent their brands in relation to their various products, brands and sub-brands.
A brand architecture comprises of various sections, which all link together and shows how closely related brands are to each other. A master brand is the parent brand which conveys the brand name. A sub-brand is connected to a parent brand, with a personal brand name and identity.
Why You Should Consider Brand Architecture
Before you can consider any of the strategies of brand architecture, the target market should be put first. Some of the key benefits attached to a good brand architecture are:
The brands tend to have a stronger position in the market, this makes it easier to communicate with consumers.
Customers are targeted properly and this helps the company to make use of effective marketing strategies.
Brand architecture also helps to build brand equity of sub brands.
Brand architecture is a fundamental part of product branding. Various schools of thought typify brand architectures differently. In this blog post, we will consider brand architecture in three distinct forms so, you get informed on which one your company should or has adopted and work towards making it more productive for your market share, brand value and equity. So, let's look at the different brand architectures in detail.
CORPORATE BRANDS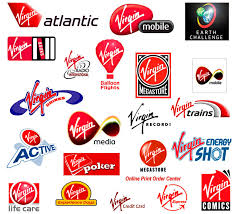 The parent brand is closely associated with the child brand. Corporate branding is very common. Companies that make use of this branding are usually strong. The Virgin group, Google, P&G are examples. This type of branding makes it easy for new brands from the company to be accepted with other brands that belong to the company. Branded houses and house of brands are categorized under corporate branding. The company serves as the master brand with its name linked to other sub-brands.
Branded house is also known as monolithic architecture. In this architecture strategy, the parent brand is present and its name is linked to other sub-brands. An example is Google; having Gmail, Google drive and Google maps as child brands.
House of brands are also called pluralistic brand architecture. The parent brand manages many sub-brands. The company promotes these sub-brands which all have their personal identities in the market. This is where the P&G company falls into, with its sub-brands like Duracell and Pampers
A big advantage of corporate branding is that it helps to save advertising money, the same adverts can be used for other brands. Although, it can be difficult for other brands to make a name for themselves.
ENDORSED BRANDS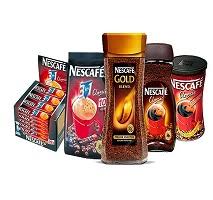 The endorsed brand rely less on corporate brands, though they need support from corporate brands to fit into the market. They have their own brand identity but rely on backing from corporate brands. Some terms associated with sub-brands that are endorsed include 'brought to you by' or 'by'. Examples of endorsed brands are Nescafe by Nestle, Double Tree by Hilton Hotels.
Sub-brands are able to leverage the credibility of corporate brands and still target customers. A disadvantage of this strategy is that they have to live up to the same consumers expectations from corporate brands. It also finds it hard to succeed on its own in the market without endorsement from the corporate brands.
HYBRID ARCHITECTURE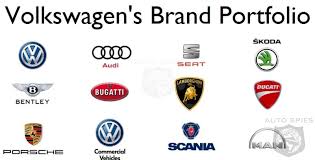 This is a mixture of branded house and endorsed house. Here, parent-child relationship exists. Some sub-brands have close relationships with parent brands while some have distant relationships. An example is Volkswagen which owns brands like Bugatti, Audi and Skoda – but it still carries a brand on its own name. It is a flexible architecture strategy for leveraging brand equity and products that suits different marketing segments. The hybrid architecture is rare and hard to achieve. A good brand architecture will make your customers understand the brand and want to purchase products and services. Unlike a poor brand architecture which creates confusion.
You just need to know which model works for your brand, this is why brand architecture should be an essential part of your business plan.

How did you find this article? Helpful? Let us know in the comments section and, look forward to next week's post!!