2022 Online marketing strategies Menu
Online marketing strategies to try out in 2022
Introduction to Online marketing 
It's a new month and that means new plans and goals, if one of your goal is to market your business then this is for you. We will be reviewing some marketing strategies for SME's to help improve their odds in the market against their competition and to gain a competitive edge.
Most of these strategies doesn't require big budget, they're quite simple and you can try some of them out with minimal budget in order to attract and maintain a customer base.
We previously posted an introductory article on online marketing, you can read through to understand the basic terms. Here's the link  Online Marketing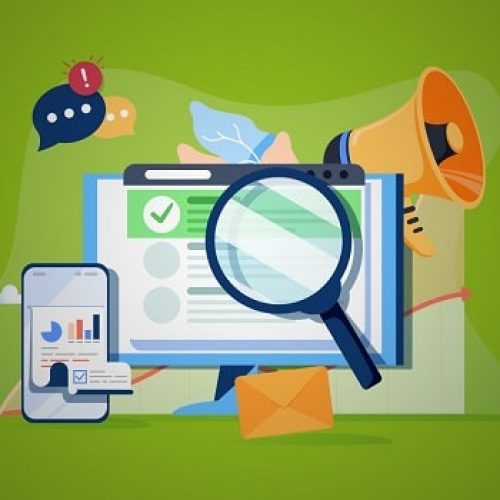 Online Marketing Strategies
We will begin by listing these 7 strategies out.
Local listing and classified websites
Online videos and tutorial / Webinar
Blog blog blog
Lead Generation / Email marketing
Freebies (Review, Audit, Consultation)
Vertical partnership with other businesses
Paid Advert
Google my business
Local listing – There are business listing websites with high authority that can show your business to potential customers. You can submit your website to these websites, otherwise know as local directory websites. Think of this as a low cost – almost free advertisement. Examples include Yelp, GMB, BBB, Vconnect, Business listing, Finelib, Nigerian business directory etc.
Video Content– This is becoming popular because what's get people attention has changed from long paragraph text to visually engaging graphics and video content.
You can create interactive video to answer popular questions related to your industry. Other Video ideas are Webinar, Tutorials, how-to's, presentations and discussions.
Blogging– Content is king. This involves creating content on your website blog page.
Blogging is important as it helps to position your brand properly as a leader in your industry, get your business more online visibility and build credibility. Unfortunately, this is an underused solution with many benefits.
Lead Generation – This involves the process of collecting details of potential customers and nurturing them until they're ready to make a sale. You can Collect customer details through web contact form, lead page, website directory, Paid ads etc and covert them through cold calling, email marketing, inbound marketing, targeted marketing etc.
Freebies– Who doesn't want a freebie, especially if they're given genuinely. As a business you can provide various things from a free audit, a discovery call, free consultation, discounted sales, or a free trial. Basically anything to attract the customer to you (obviously something of value not a click bait) with the hope of converting them into a full time paying customer.
White labelling / Reference – We can't be a one stop shop for everybody, so that's why why this comes into place. Imagine a Digital agency, being asked about App development, Motion design etc
Instead of building out a section to provide the services your customers require, a more easier alternative can be pursued which can either be white labelling or providing reference to a partnership company. With this way you can provide additional services to your customers either under another company or through your reference.
Paid advert– An online advertising model in which you pay advertisers to show your business to users of your choice. It basically involves you renting advert spaces on a popular website with hope of generating leads that can be converted into paying customers.
Google my Business– Google is the most popular search engine world wide, with billion of search terms daily. So therefore, imagine having your business in the face of potential customers when they search for your business or similar service. GMB is important for promoting your business to a wider audience.
That's all and I we hope you can learn something from our post.
Happy new month.